24-strong contingent to showcase Oman's beauty at Dubai event
Oman
Wednesday 24/April/2019 20:17 PM
By: Times News Service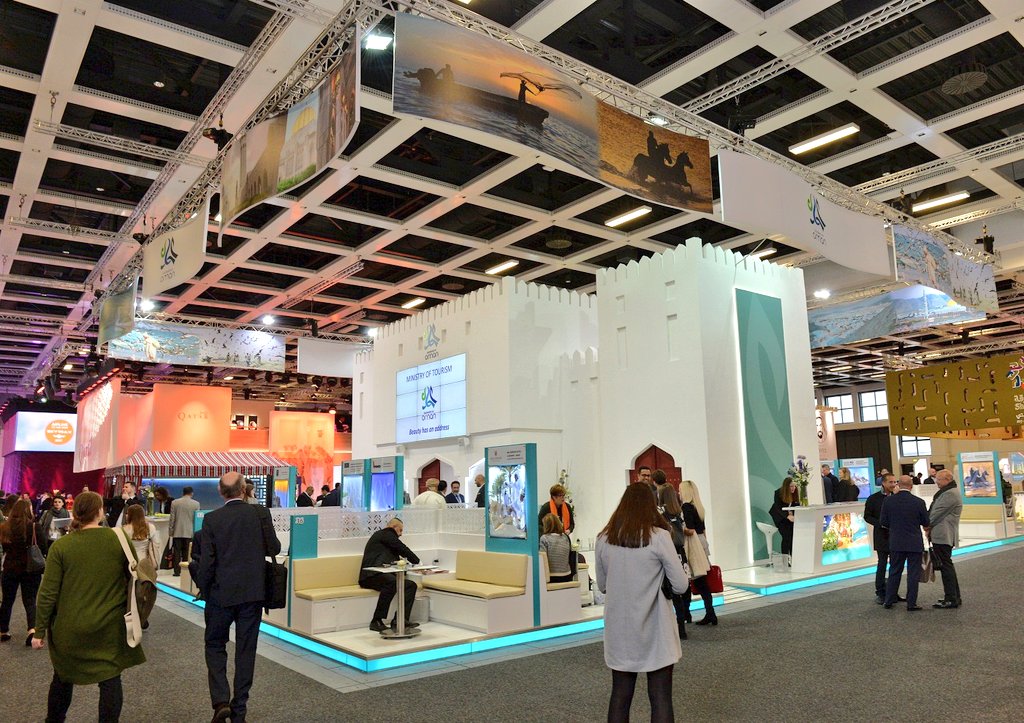 Muscat: Twenty-four entities from the Sultanate will participate in the Arabian Travel Market under the umbrella of the Ministry of Tourism.
The Arabian Travel Market, the largest international travel and tourism event in the Middle East and North Africa will be held at the Dubai International Convention and Exhibition Centre from April 28 to May 1.
The Ministry of Tourism plans to highlight the Sultanate's natural beauty at the event. The Ministry's target audience includes local travellers, GCC visitors and international tourists.
Salem Adi Al Mamari, Director General of Tourism Promotion, Oman Ministry of Tourism, said: "It's a pleasure to be among the leading participants at the Arabian Travel Market – which is the perfect strategic platform for us to showcase the latest tourism services, marketing offers and promotional plans to strengthen our standing as one of the world's leading tourism destinations. This year, our focus will be on the Sultanate's special tourism and hospitality offerings accompanied by numerous partners from the public and private sectors."
**media[1023039]**
The upcoming summer campaigns will revolve around promoting popular destinations such as Jabal Akhdar, Khareef Dhofar, Al Ashkharah, Jebel Shams and other tourism spots characterised by moderate temperatures during summer season.
The participating entities include The Sama Resort and Spa, Khimji's House of Travel, Anantara Al Jabal Al Akhdar Resort, Grand Hyatt Muscat, Aitken Spence Resorts ME LLC, Millennium Resort –Mussanah, Outdoor Adventure Tourism, The Chedi Muscat, Kempinski Hotel, Crowne Plaza and Six senses Zighy- Bay resorts.
**media[1023090]**
In addition, Al Bustan Palace, InterContinental IHG, Bahawan Tourism LLC, Shanfari Hotels & Resorts, Al Fawaz Tours, Shangri-La Barr Al Jissah Resort & Spa, Hormuz Grand, Muscat Hills Resort, Oman Air, Salam Air, Dhofar Municipality, Seerabeece for Exhibitions & International Festivals and the Alila Al Jabal Akhdar Resort.
Oman has rapidly evolved in recent years to become among the most popular tourist destinations in the Middle East as a result of a series of strategic promotional campaigns led by the government to elevate the country's profile regionally and internationally.
Determined be build on recent success, the Ministry has developed several new promising promotional campaigns and activities to further elevate Oman's profile.
In a further boost the country's profile, Oman recently won the "Favourite road-trip destination" award at the Conte Nast Traveler Middle East Readers' Awards and has become an established tourism destination in the GCC region.
Furthermore, future tourism plans and projects scheduled to be launched in the near future will also be unveiled at the event.
The continual rise in popularity is in part attributed to the Ministry's partnership with public and private sector entities throughout Oman as they work collaboratively to establish, maintain and progress special attractions complimentary of the culture and heritage of the Omani people.