International fashion and lifestyle retail brand, LC Waikiki, has opened its second store in Oman at Mall of Oman recently. This is the largest store in the region at 20,000 square feet and includes a wide collection of apparel and lifestyle products catering to every member of the family. LC Waikiki offers a versatile range of high-quality fashion at great value. The collections include women's on-trend modest fashion styles, the latest in men's and kids' fashion as well as home accessories.
At the inauguration event of the store, Mr. Neeraj Tekchandani, CEO of Apparel Group said "We are proud to be partnering up with MAF and further expanding LC Waikiki's strong retail footprint in the Oman market. Our brands' expansion with Mall of Oman is in line with our strategy of being responsive to consumer demand. Oman continues to be a strategic market for us and we are proud to be part of the country's growth."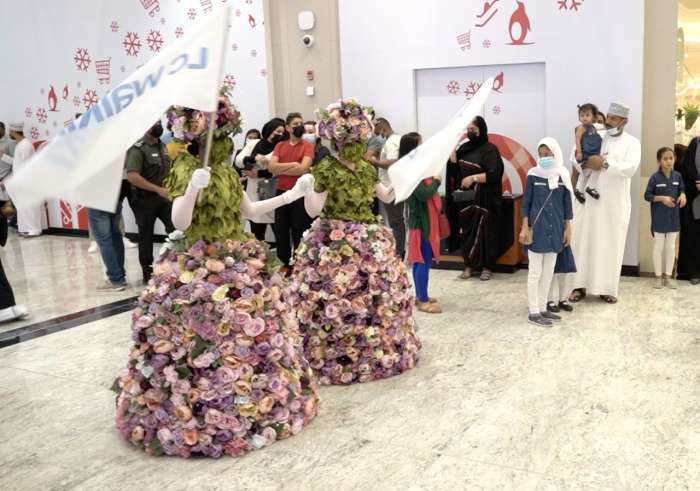 About LC Waikiki

Born in France, fostered in Turkey, LC Waikiki is a multi-cultural fashion brand which has continuously grown in the global market over the last 33 years. LC Waikiki today has more than 1,200 stores in 51 countries with over 50,000 employees and a brand range that includes clothes and accessories for men, women and children of all ages, including babies, style-aware individuals and families. The brand accompanies itself with a distinctive methodology – high-quality clothes at great value. From close-fitting, stylish knitwear for men, to fashionable shoes and slippers for young girls, LC Waikiki has exactly what you need, when you need it.

About Apparel Group
Apparel Group caters to thousands of eager shoppers through its more than 1750+ stores and 75+ brands across all platforms employing 16,500 multicultural staff covering four continents. Apparel group has carved its strong presence not only in the UAE, Kuwait, Bahrain, Oman, and Saudi Arabia but opened thriving gateways to market in India, South Africa, Singapore, Indonesia, Thailand and Malaysia. Apparel Group operates brands from around the world, originating from USA, Canada, Europe, Australia, Asia.